Microsoft Ignite conference takes place these days, and the company has already announced a lot of updates designed to help companies be more secure and productive.
For enhanced endpoint management, Microsoft announced the advanced endpoint management plan that will include remote help, Microsoft Tunnel for Mobile application management, Endpoint Privilege Management, intelligent automation and data insights, and automated app patching and packaging – all based on Intune. Yes, not on Microsoft Endpoint Manager. The name Microsoft Endpoint Manager will no longer be used. That means, that from now on Microsoft refers to cloud management as Microsoft Intune and on-premises management as Microsoft Configuration Manager.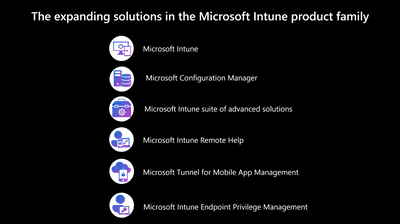 The number of Intune-managed devices (including Windows, Android and iOS) increased by 60% last year. Nearly 50% of Microsoft-managed endpoints are now cloud-connected, compared to less than 20% in 2020. Because of the growing demand for the cloud endpoint management solution, Microsoft promotes the idea to move to the cloud for its new and on-prem customers.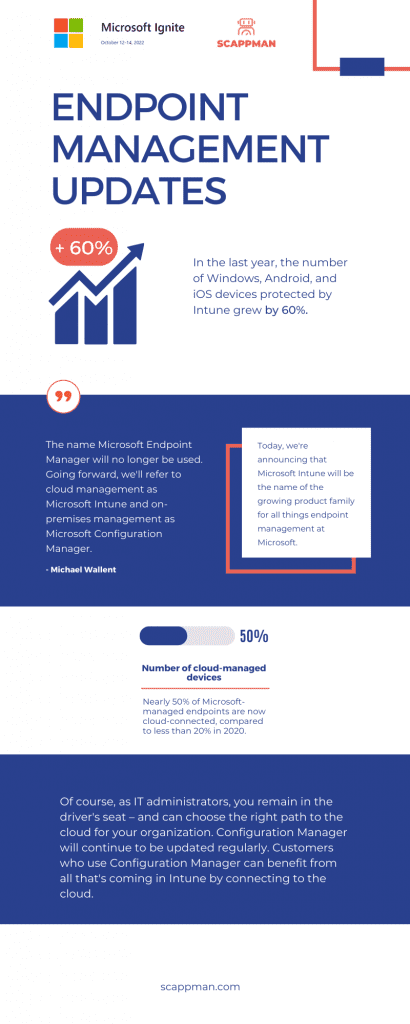 But it does not mean that Configurator Manager is dead. It will remain a part of Microsoft Intune product family and continue to be updated on the regular basis. But if you want to enjoy all the features coming from Intune, you have to move to the cloud. If you are interested in connecting your tenant to the cloud, Microsoft's FastTrack can provide deployment assistance at no additional cost for eligible Microsoft 365 customers.
To manage application installations and updates on Intune-managed devices in a new way, use Scappman. Scappman is a third-party application patching solution that automates the patching process for Intune-managed devices. Scappman eliminates the need for manual patching and provides a more efficient way to keep your third-party applications up to date.
Read more about how to get started with Microsoft Intune:
How-to guide: Getting started with Microsoft Intune (part 1)
How-to guide: Getting started with Microsoft Intune (part 2)
How-to guide: Getting started with Microsoft Intune (part 3)
How-to guide: Getting started with Microsoft Intune (part 4)